Crittenton Foundation - Gourmet Gala
On Sunday, November 5, Lincoln of Troy was the Trip Sponsor for the Crittenton Foundation's 2017 Gourmet Gala. The gala was located at the Royal Park Hotel in Rochester, MI, and included a night of food, wine, and philanthropy.
All proceeds were to fund the development for a state-of-the-art inpatient rehabilitation unit to offer world class equipment and resources to adult patients recovering from joint replacement surgery, injury, trauma, stroke, or any other condition requiring rehabilitative care as part of recovery.
Other highlights included live music, a silent auction, featuring one-of-a-kind jewelry, provided by Haig's of Rochester and a chance to win a trip to Palm Springs, California from Lincoln of Troy!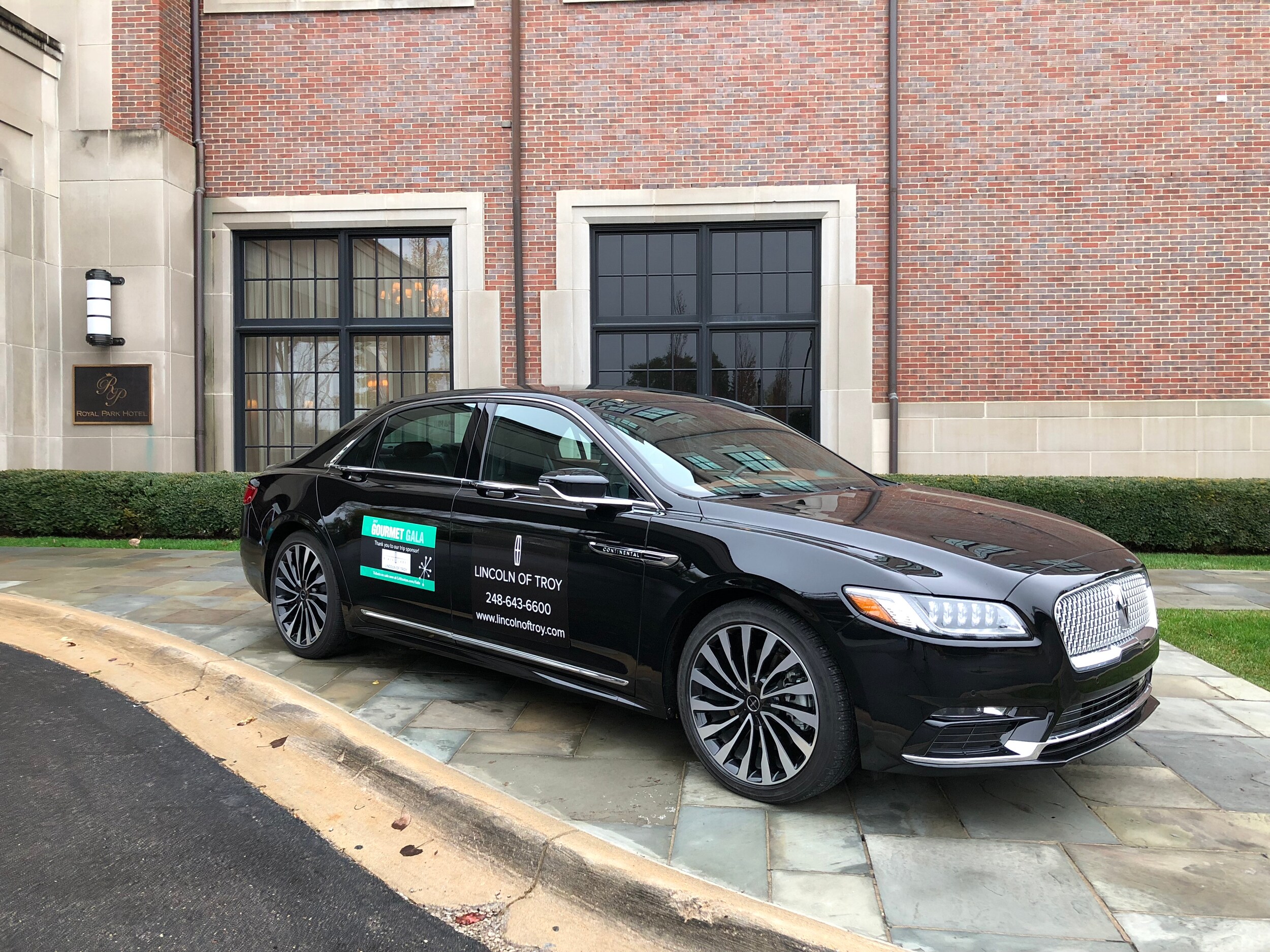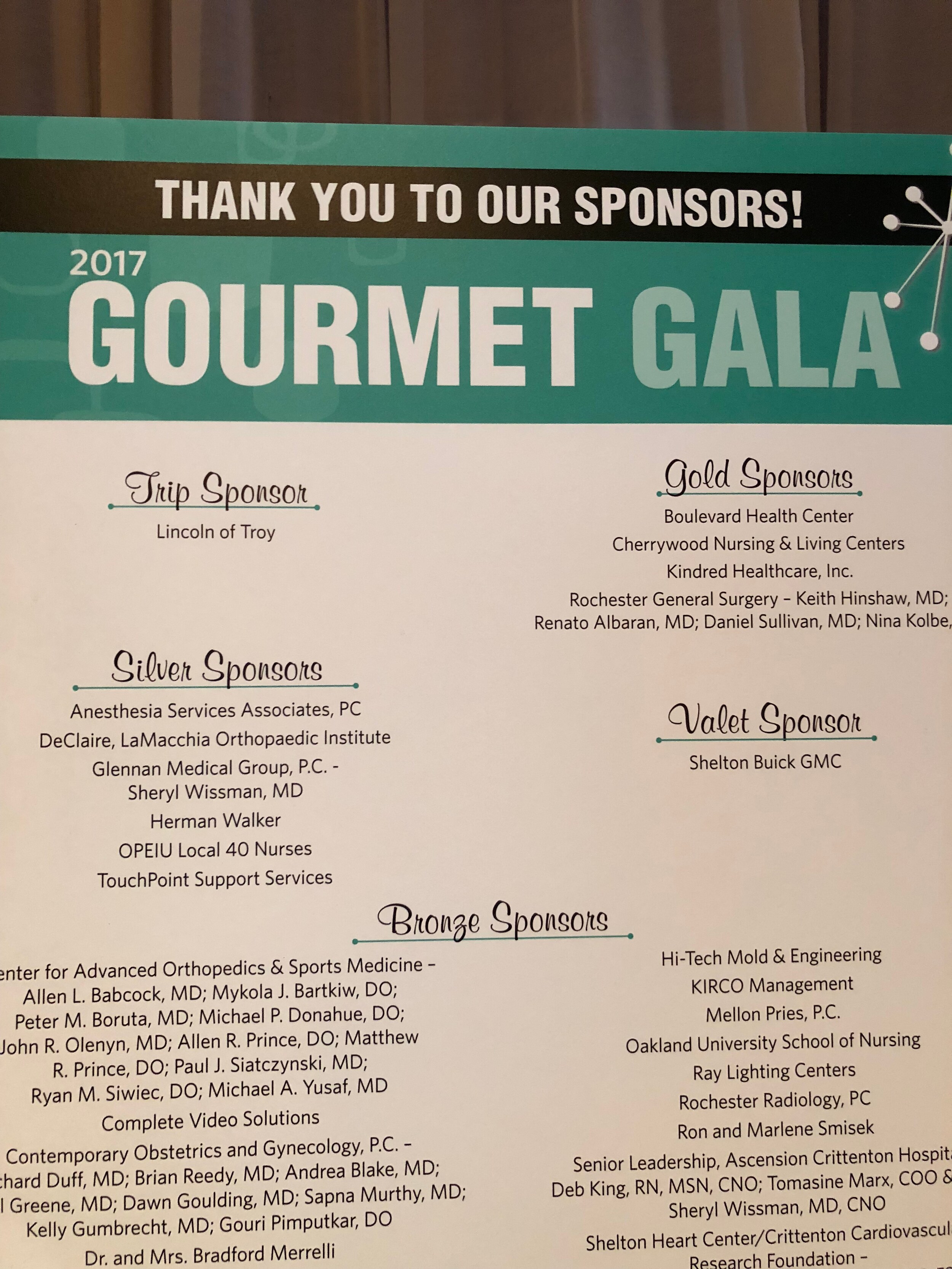 Movies in the Moonlight - Halloween Edition
On October 21, Lincoln of Troy was the presenting sponsor for Downtown Rochester's Movies in the Moonlight: Halloween Edition. The children were able to trick-or-treat downtown and then the Lego Batman Movie began at dusk at the Farmers Market lot, corner of E. Third and Water. Popcorn, food and snacks were available for purchase, provided by The Meeting House. Thanks for always welcoming us into the Rochester community!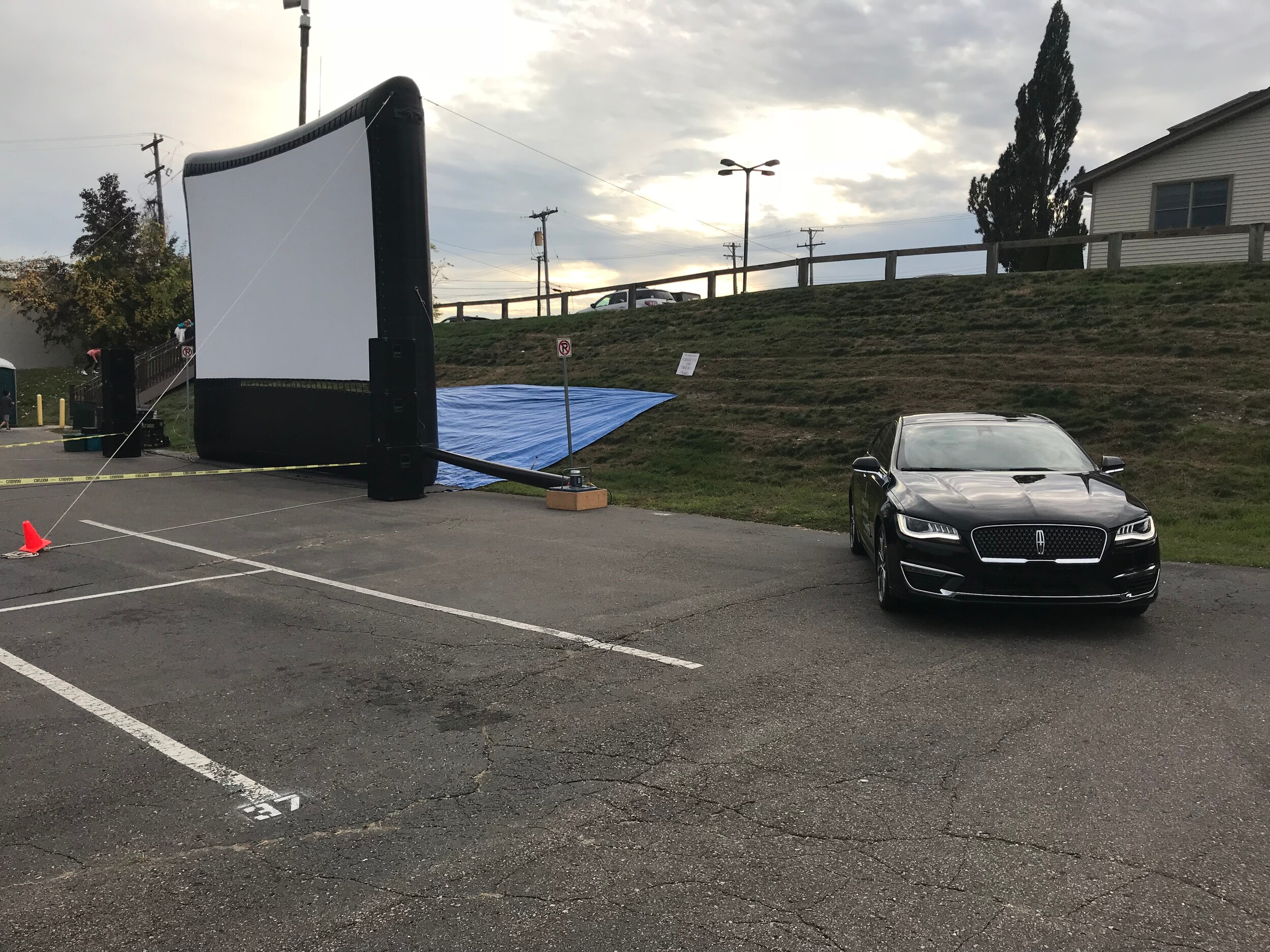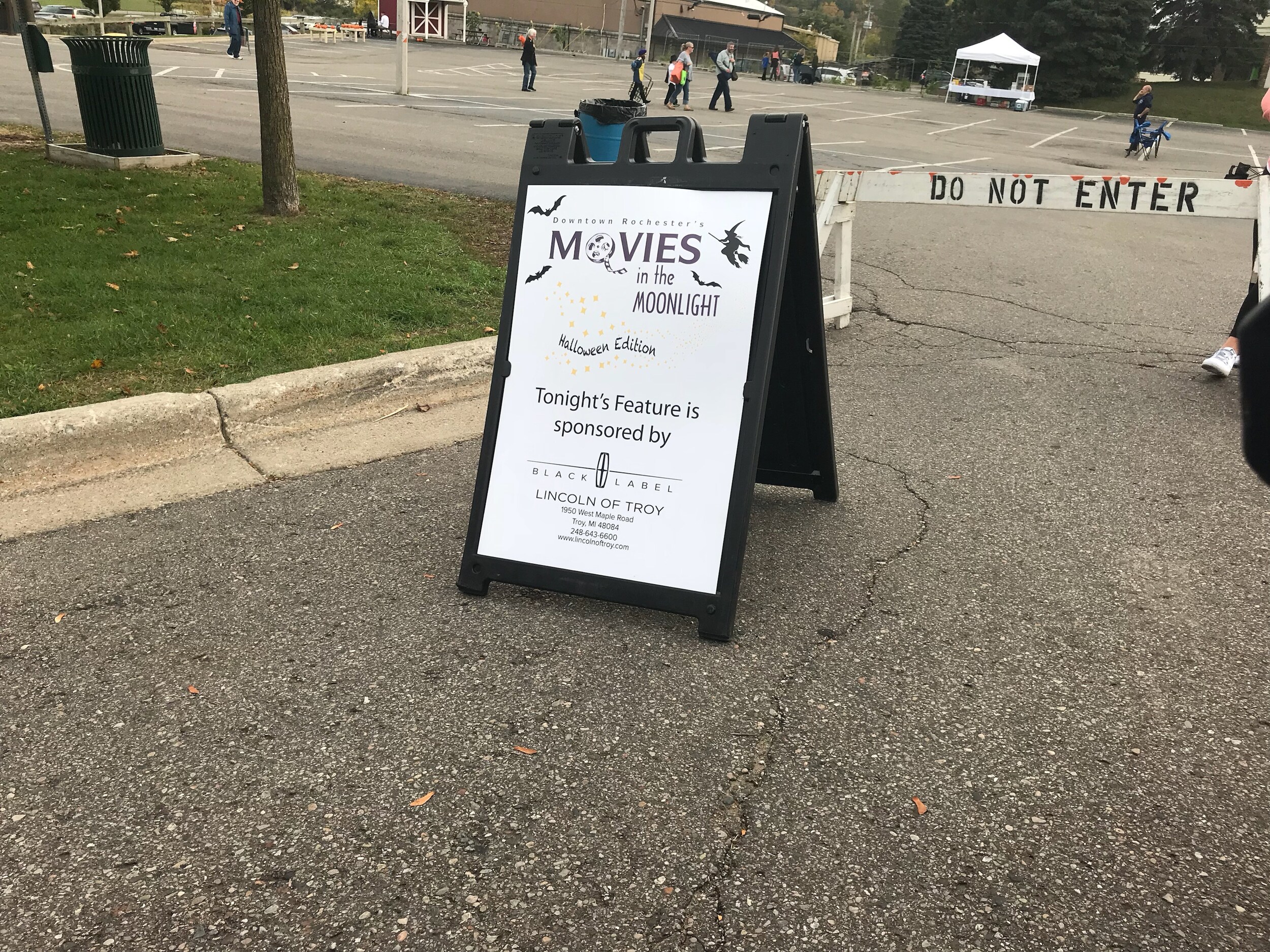 Variety The Children's Charity - Hearts and Stars
On Saturday, May 6, Lincoln of Troy was the presenting sponsor for Variety's Hearts & Stars event at the Townsend Hotel in Downtown Birmingham. For 85 years, Variety The Children's Charity has provided life-changing service to children with special needs.
This event was to honor Bruce Rosen for his energy and enthusiasm in helping children with special needs through Variety's core programs. For more information, check out variety-detroit.com. Thank you Variety The Children's Charity for letting us be a part of such an amazing and successful event!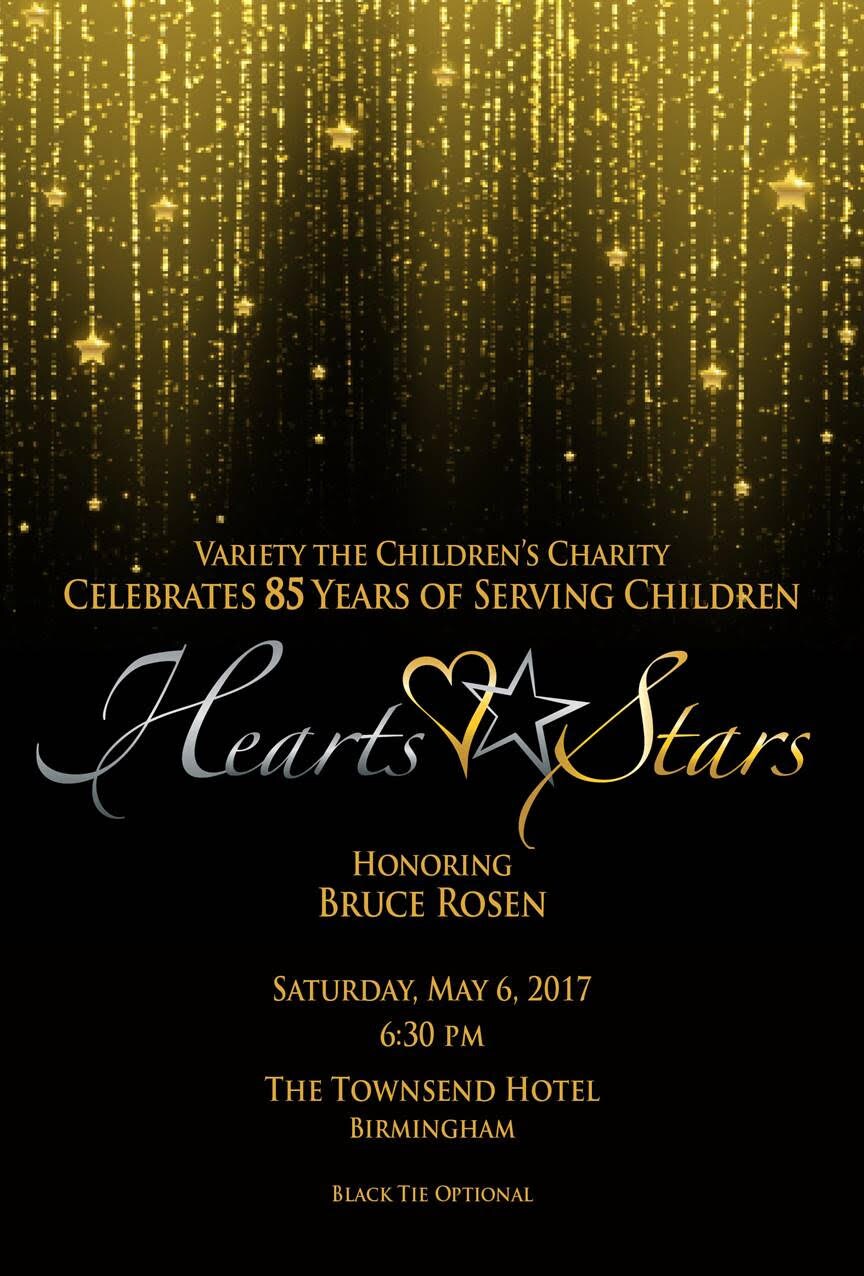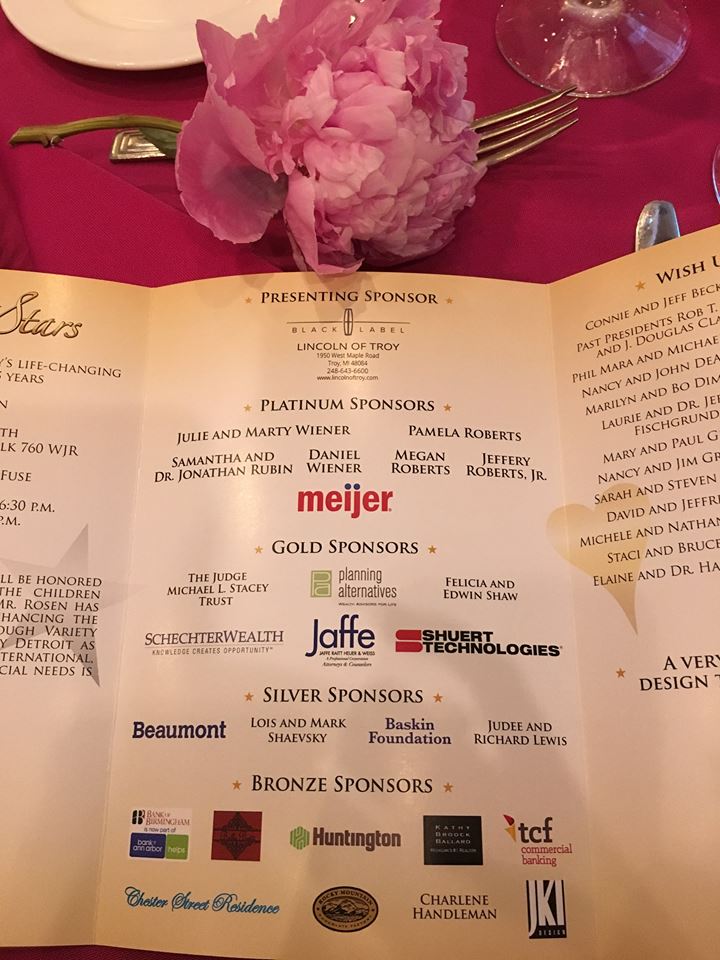 Utica Community Schools - Career Focus Luncheon
On May 3, Lincoln of Troy sponsored the Utica Community Schools Career Focus Luncheon at The Palazzo Grande in Shelby Township, MI. Lincoln of Troy's Marketing Assistant spent the afternoon with West Utica Elementary's 6th grade students explaining her position at Lincoln of Troy, as well as the many different options the students have after they graduate from high school. She helped discuss the students' career goals and what it takes to create a successful career.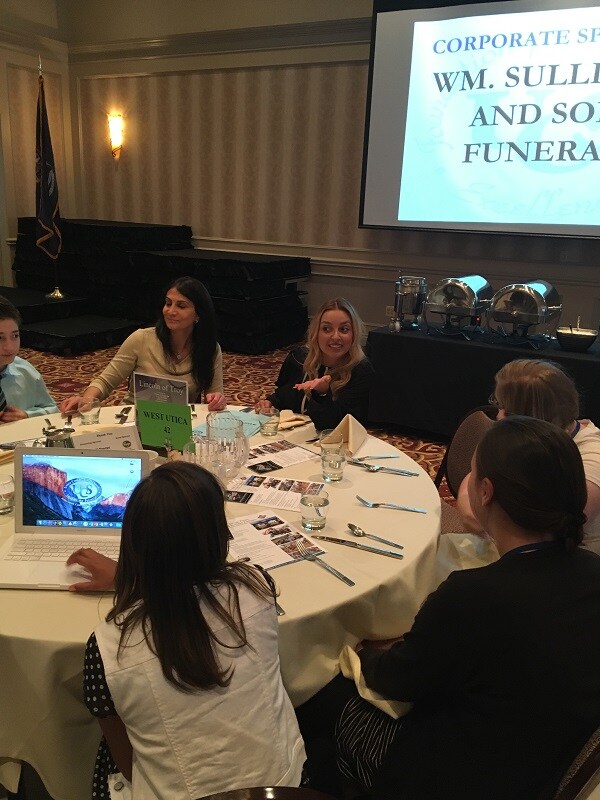 Eton Academy - Mission: Possible Gala
On March 4, Eton Academy hosted its largest fundraising gala of the year, Mission: Possible, at their academy located in Birmingham, MI. Guests enjoyed a formal sit down dinner catered by Bacco Ristorante, silent and live auctions, and inspiring speeches from some Eton Academy students. All proceeds benefited the academy to ensure students with learning differences have the right environment and tools to succeed and thrive.
Here is a video the Eton Academy students made thanking the many wonderful organizations that made this event possible. Listen for the Lincoln of Troy shout-out at 4 minutes and 38 seconds.
For more information on all the services Eton Academy provides, visit etonacademy.org.