Quick Lane
® 

Tire & Auto Center at Lincoln of Troy
---
 
Quick Lane® Tire & Auto Center at Lincoln of Troy is known for providing fast, all-encompassing service for all makes and models across Metro Detroit. Factory-trained technicians work according to your schedule, which means you can stop by the Quick Lane® at Lincoln of Troy anytime during our normal business hours with no appointment necessary! 
We will be sure to complete your repair while you wait, as long as your vehicle is brought into the Quick Lane® up to one hour before closing. We only use name-brand tires, Motorcraft® Parts and Lubricants, and the best batteries in the business. Learn about the selection of service packages we offer that help make your service experience that much easier.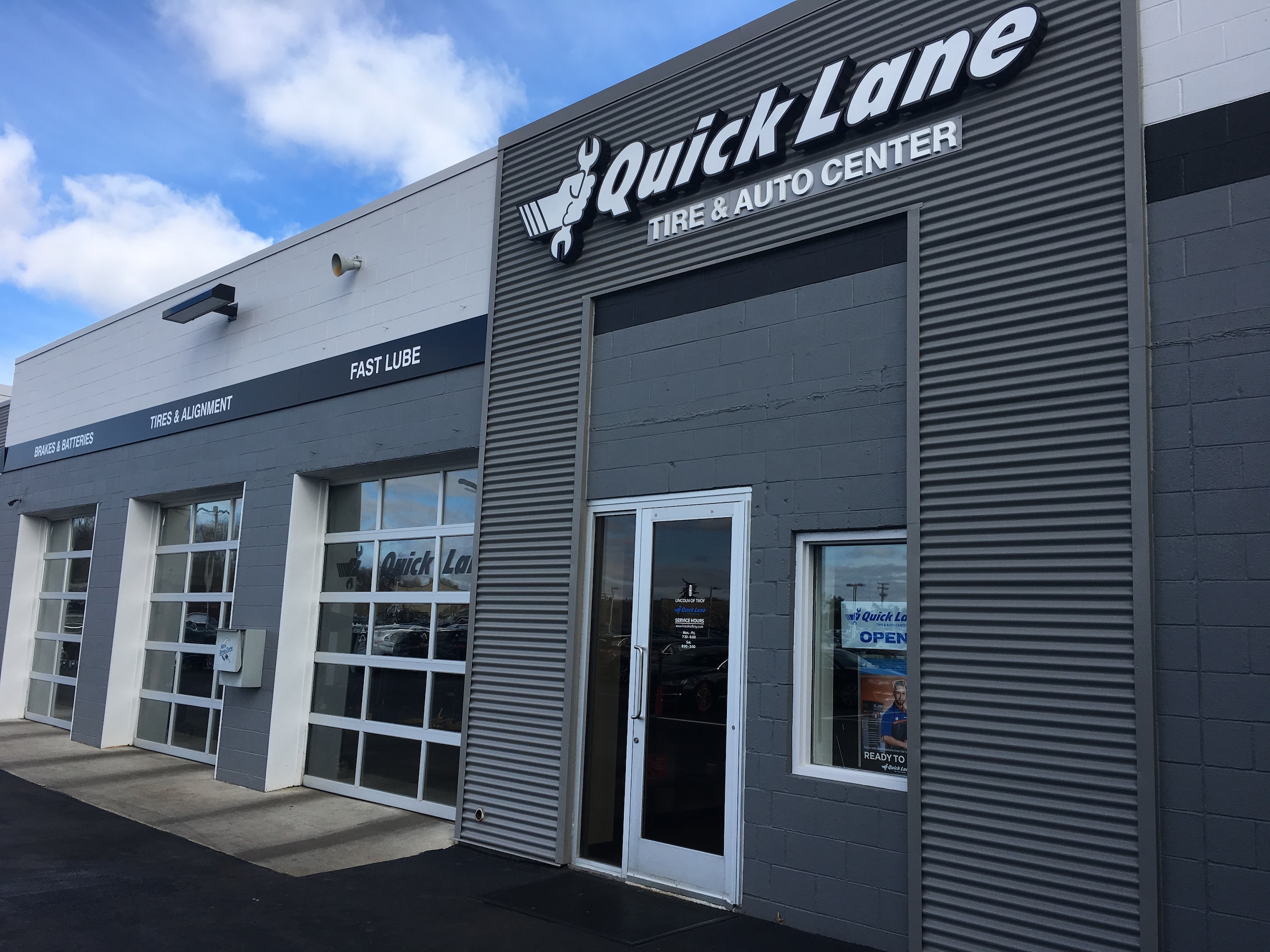 Our Service Packages Include:


The Works- The Works package includes an oil change, tire rotation and pressure check, brake inspection, fluid top-off, battery test, and a filter, belts, and hoses check. At the end of the inspection, you will even receive a Vehicle Check-Up Report that lists any critical areas on your vehicle before you get back on the road.
Oil and Filter Change - Premium, synthetic oil with performance additives help to improve engine efficiency and increases fuel economy, which is why our trained technicians suggest a regular oil and filter change based on the manufacturer's recommendation. This change will help to extend the lifespan of your vehicle and reduce damaging deposits, rust, and corrosion from use.

Vehicle-Specific Scheduled Maintenance - Simply check your owner's manual to see what maintenance the manufacturer recommends for your vehicle. With no appointment necessary, the Quick Lane technicians at Lincoln of Troy are always available to complete your repair- no appointment necessary!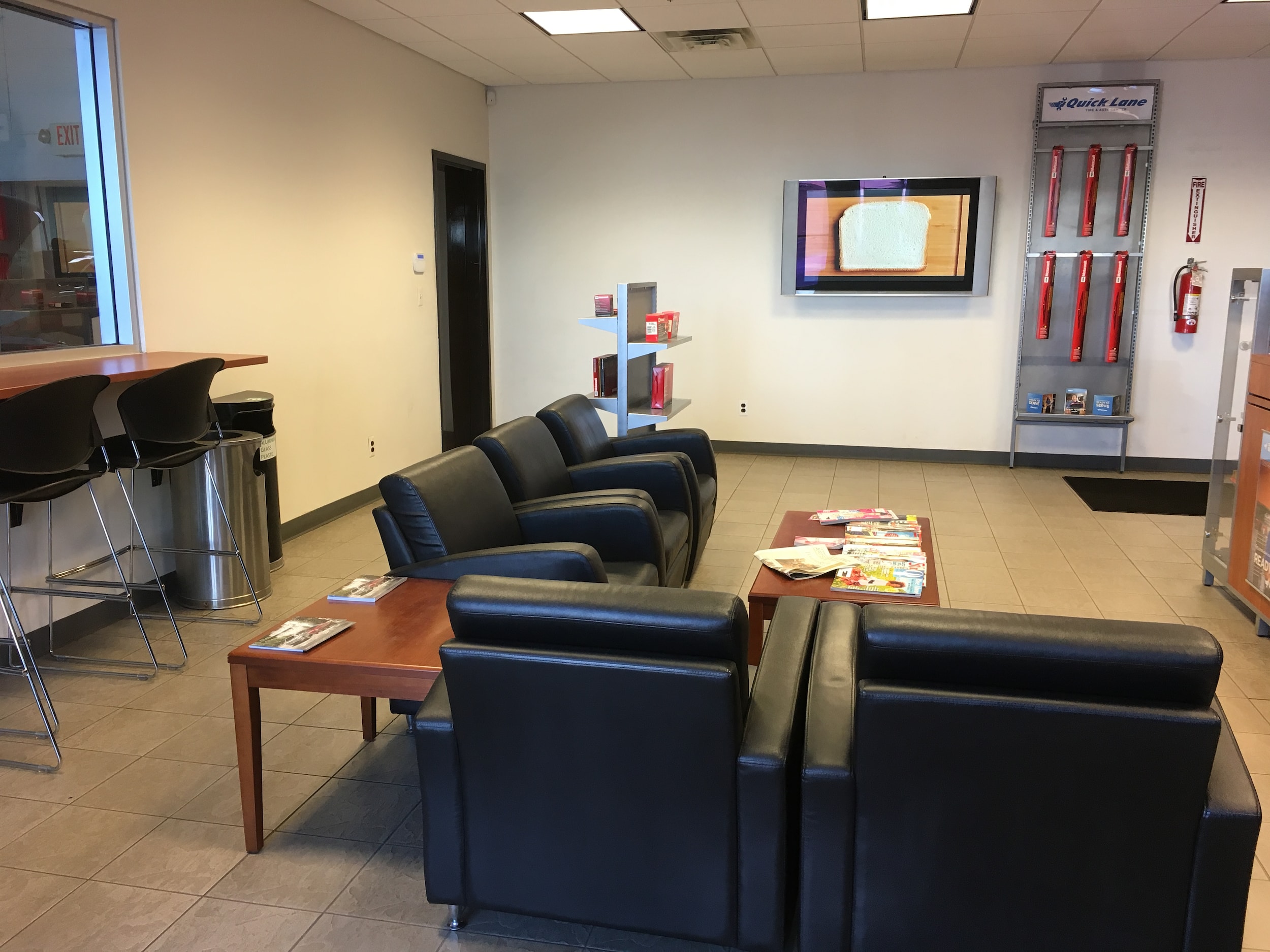 Tires
The Quick Lane® Tire & Auto Center at Lincoln of Troy stocks 13 name-brand tires, including Michelin, Goodyear, and Firestone. We offer Low Price Tire Guarantee*, which means we will price match any competitor's price. Simply show your technician the competitor's price and we will be sure to match it.
When purchasing a set of tires, along with the new-tire installation, you will also receive mounting and road force balancing**. This will help to ensure your vehicle can roll smoothly when it is weighted by the vehicle.
 
Brakes
Worn brake pads or rotors may cause your steering wheel to vibrate or create a pulsing sensation when braking, which is why our technicians are required to take a close look at your braking system each time you stop in. 
If an issue arises, a technician will recommend the best solution for your vehicle's system in order to prevent a future accident on the road. Ask your technician about our Lifetime Brake Pad Guarantee*** next time your vehicle is being repaired.


Battery
In the extreme winter cold or the severe summer heat, a weak battery can fail to start your vehicle, which is why our technicians will test your battery all year round. If the battery is too weak to survive, they will assist replacing it.
We are sure to provide our clients with the highest standards in design and engineering, which is why all batteries in stock are offered at competitive prices. Be sure to ask your technician about the extensive warranties and rebates that come with your battery purchase.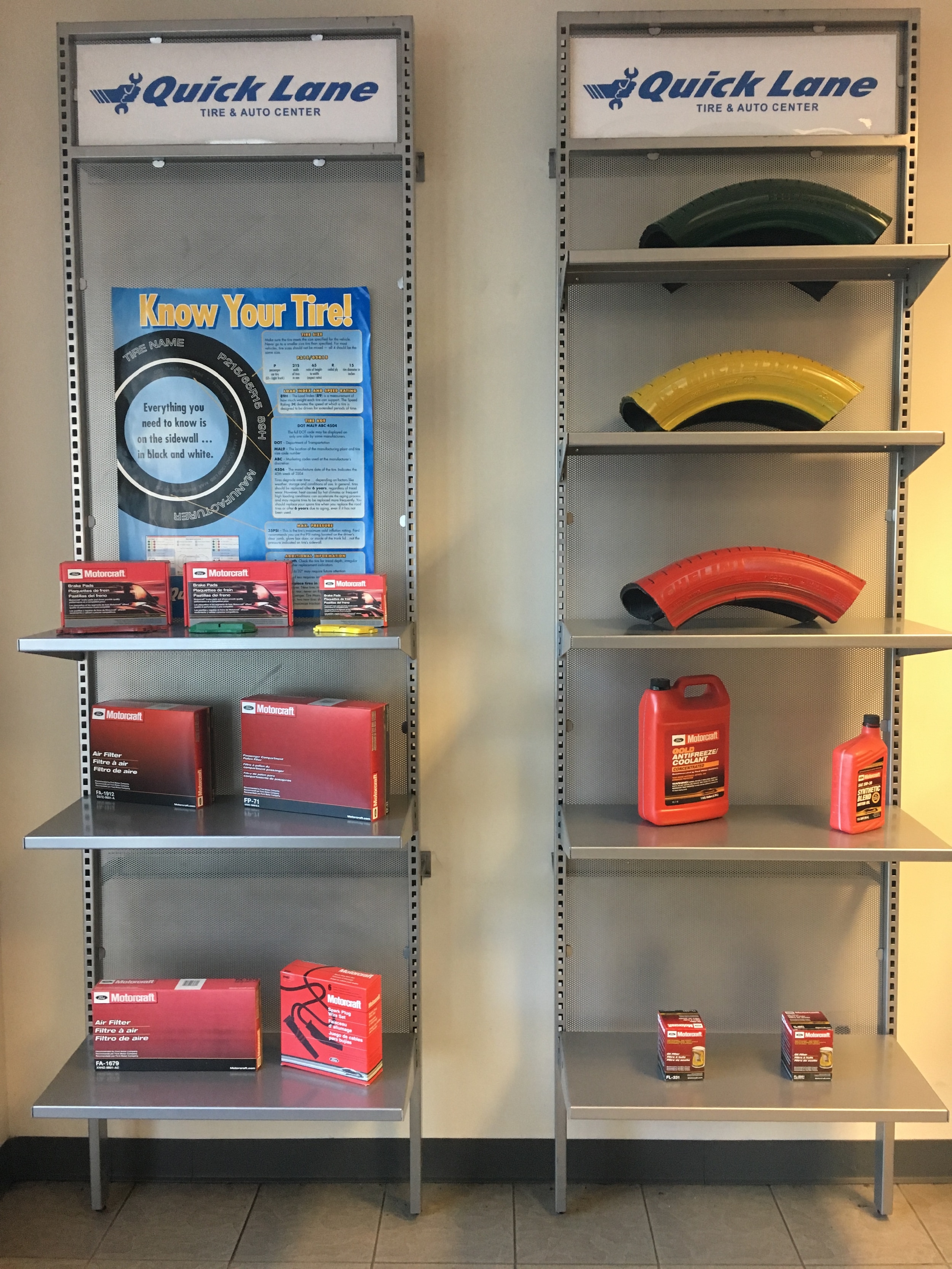 Cooling System Maintenance
The cooling system plays a major role in keeping your vehicle up and running. Pay a visit to the Quick Lane® Tire & Auto Center at Lincoln of Troy to have your cooling system checked for damages and leaks. While we're at it, we will also monitor the current operating temperatures on your vehicle. 


Belts and Hoses
A worn belt or hose can cause some serious problems, which is why our factory-trained technicians will provide a thorough inspection of your vehicle's belts. Technicians check for wear, cracks, tension, and leaks, and will even perform a pinch-test to make sure your vehicle will run smoothly in the future.
 
Other Services We Offer
Air Conditioning System
Suspension and Steering
Vehicle Check-Up Report
Alignments
Lamps and Bulbs
Wiper Blades
Alternators and Electrical Service
Transmissions
Wheel Locks
Touch Up Paint
Air Cabin and Engine Filters


Owner Advantage Rewards
As an Owner Advantage Rewards member, it's easy to roll your rebates into your account and use them toward future services*. To redeem your rebates, visit QuickLane.com/OwnerAdvantageRewards and select "Redeem Rebates." There, you can choose which Quick Lane your vehicle was serviced and select the applicable rebate(s). You can save multiple rebates for later use, or you can use them the very next time you're in.
Not a member? Ask the Quick Lane technicians at Lincoln of Troy to help you register and start saving!
*Requires presentation of competitor's current price ad/offer on exact tire sold by Quick Lane® Tire & Auto Center within 30 days of purchase. See Quick Lane® Tire & Auto Center Manager for details.
**There may be additional charges. Be sure to ask your Quick Lane® Tire & Auto Center Technician to explain items on your statement.
***Restrictions and exclusions apply. See Quick Lane® Tire & Auto Center Manager for details.