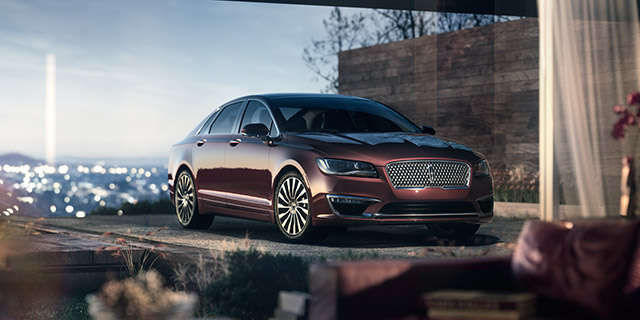 If you haven't heard of Lincoln Black Label before, prepare to be impressed. It is an exclusive luxury car membership program that is designed to cater to your sense of the finer things in life. The program involves the most eloquently styled Lincoln models available, including color combinations and materials you can't find anywhere else.
Of course, there are also Lincoln Black Label benefits that go beyond just vehicle aesthetics. Being a member gives you the right to exclusive privileges that go far beyond what other Lincoln owners receive. You will always feel catered to whenever visiting Lincoln of Troy.
After purchasing your Lincoln Black Label vehicle, you will be assigned a Lincoln Black Label liaison. This single point of contact will take care of your needs that way, no matter what you need, you can talk to someone you know and trust. It is a way for Lincoln to ensure you get the same level of service each time.
For the shopping experience, you do not need to go to the dealership because we bring it all to you. A Lincoln Product Specialist can visit you at home or the office to go over colors, materials, and other details for your new Lincoln. When you do visit the dealership, members enjoy a separate studio with private fitting rooms. Delivery of your vehicle can be done remotely, up to 30 miles from the dealership, adding to your convenience.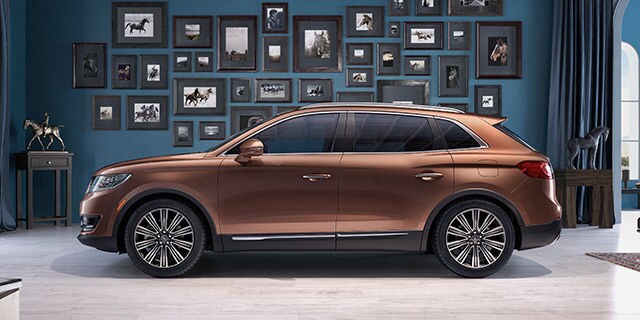 Other benefits await Lincoln Black Label members, like complimentary car washes and yearly detailing, so your Lincoln is always looking its best. You can even access the Culinary Collection, which includes a list of restaurants, both local and across the country. Attending any of these specific locations will expose you to highly skilled chefs and unrivaled service. To start you off, Lincoln will treat all new Lincoln Black Label members to a dinner for two at any restaurant on the list.
At the center of the Lincoln Black Label program are the vehicles. Each model is crafted in one of several available themes, which have been personally selected by foremost designers. They will inspire, both on exterior and interior, elevating your car or SUV to the next level.
The CenterStage design theme immerses the vehicle interior with sumptuous black, which is offset by striking Red Alcantara and lavish wood trim. With Indulgence, a chocolate-inspired theme carries throughout, including Truffle and Ganache leathers, and warm Ziricote wood accents.
Modern Heritage strikes a unique direction by mixing contrasting black and white elements with Diamond L perforated seat inserts, crimson stitching, and wood appliques. With Chalet, you are surrounded by rich espresso and cashmere leather upholstery, plus Silverwood appliques to simulate spending time on an alpine slope.
Thoroughbred draws from the equestrian world for inspiration, pairing a Jet Black interior with deep Chestnut leather accents and Chilean maple wood trim. As the name suggests, Vineyard projects a wine theme through Jet Black and Merlot elements intermingled with savory Merlot Ash Swirl wood appliques, and Jet Black Alcantara suede cloth. Finally, Rhapsody channels a blue theme with Venetian leather, Alcantara sueded cloth, blue accents, and the availability of a Rhapsody Blue exterior paint.
Contact us today for more information about the Lincoln Black Label program.